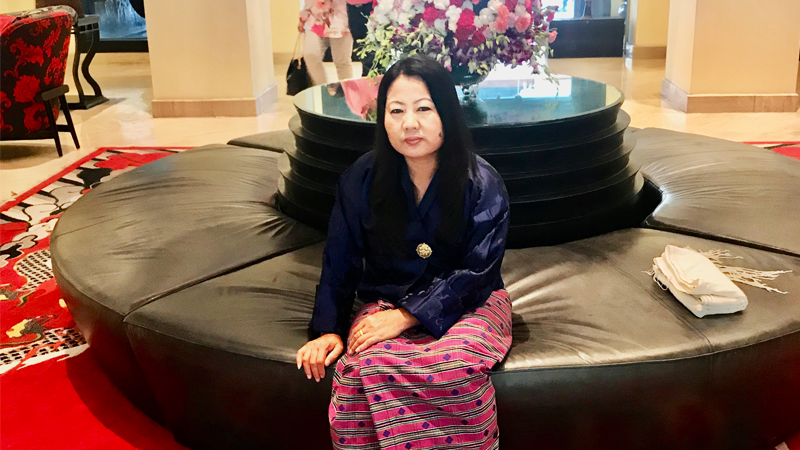 Dear Guest,
Welcome to your new home (RKPO Green Resort). Welcome to Bhutan, the world's kingdom of happiness.
We are pleased to offer you our unique brand of hospitality experience that is intuitive and personalized. Experiencing our enchanting resort is akin to being enveloped by the warmth and simplicity of a new home that is close to your heart.
Our  blocks, comprising of 39 luxury rooms are delightfully designed with an understated luxury that is inspired by the Bhutanese's simple way of life. Central to our belief at RKPO, we're devoted to deliver a stay experience that is always sincere and authentic in meeting your every want and need.
It's no surprise that Punakha Valley is gaining recognition as a sanctuary where discerning travelers retreat from the rest of the world to rejuvenate their senses. If you're searching for an exceptional blend of nature, heritage, culture and foods, you've arrived at the perfect place! Be it admiring the kingdom's spectacular natural landscape, soaking in the ambience of its majestic Dzongs, savoring the exotic local cuisine or simply socializing with its friendly communities, you'll be impressed in more ways than you can imagine.
Punakha Valley is a place that continues to fascinate me every day. And I believe you too; will be mesmerized in no time.  As you take time to discover the magical sights and sounds of Bhutan, my dedicated team of hosts and I will be here to make your stay with us a blissful and enjoyable one – a new home experience that is only befitting for every guest on the happiest place on Earth.
May you bring home memories that you'll cherish for a lifetime.
Sincerely yours,
Aum Rinchen Om
+97517114449
Chairperson
RKPO Green Resort